We've been to Jebel Hafeet last Sunday morning after my 3rd night shift. I was so tired because I had a busy night at work and pissed off because somebody screwed up my schedule. Hubby said I was so grumpy. To ward off the anger, I've decided to hit the road. I was lucky because I have somebody to tag along.
We were descending from the mountain when we saw these guys having fun with their skateboards. Hubby said it's cool and awesome but I find it dangerous. It must be the adrenaline rush working with these guys. :)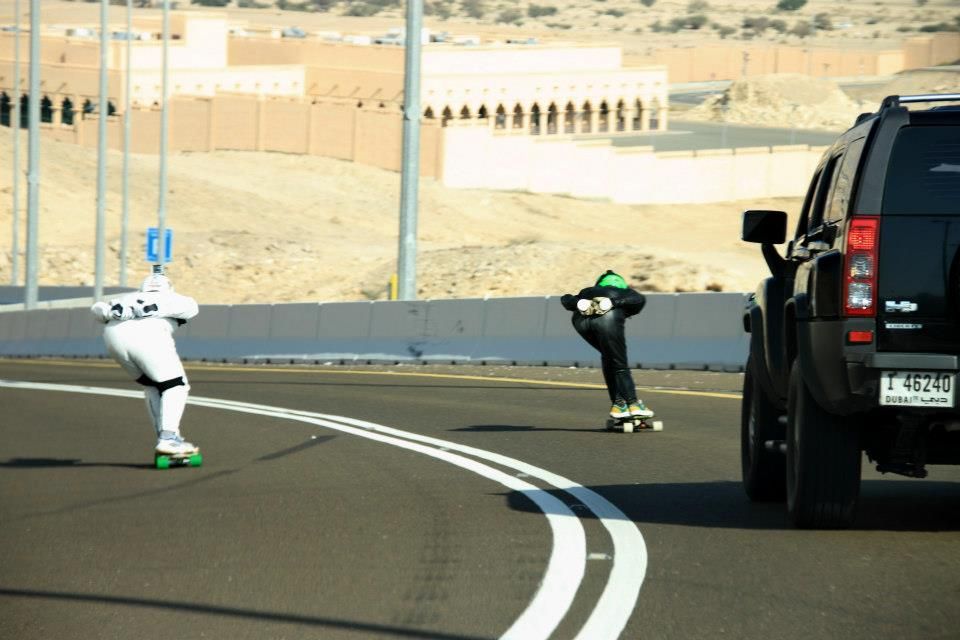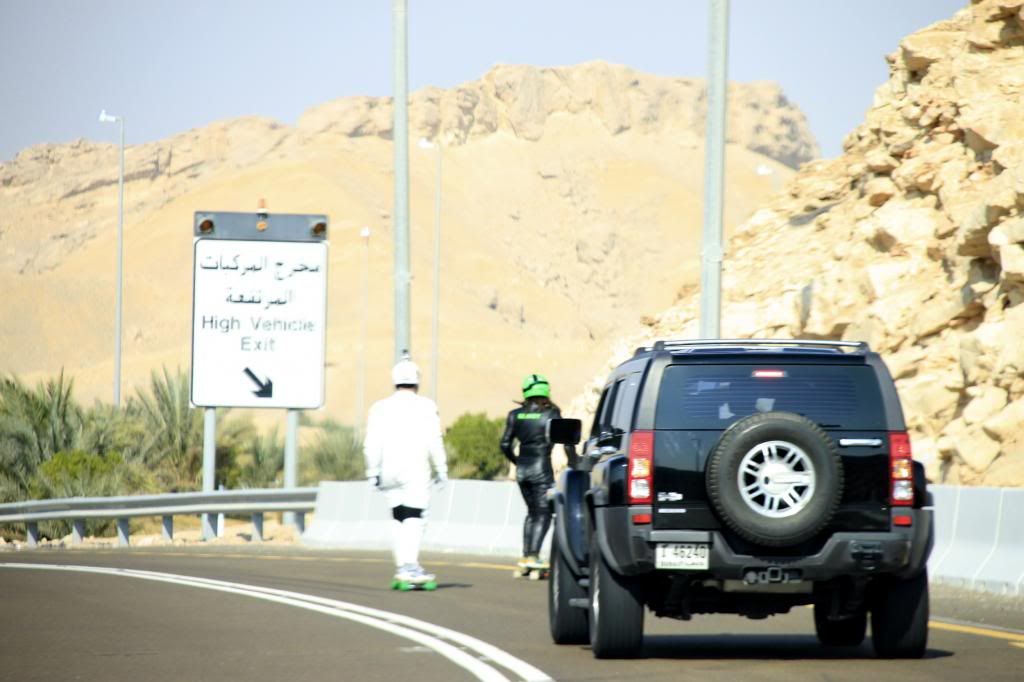 Looks like it did worked with me as well. I am afraid of heights and I don't usually step out of the fence nearby the cliff just for a photo op, but this time, I did.