Spotted at old Al Ain Livestock Market (also known as Souq al Mouashi) sometime in January 2011. These dromedary camels were transported to the new livestock market located at Mezyad road. Looks like they were enjoying the ride with this old pick up.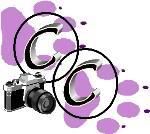 Posted for Camera Critters hosted by Misty Dawn.
Word of the day: jamal is the Arabic word for camel. Salaam!