I thought my
Green Mubazzarah
fever is over but I was wrong. I forgot to share these photos of the hardworking
dromedary
camel in Green Mubazzarah. He's one of the main attractions in Mubazzarah park. For a fee of AED 15 ( USD 3 to USD 4), you will experience riding this tall and hardworking animal.
Can you see my hubby across the street?
While looking at the photos, I thought of editing it and adding some effects, I thought of making it sepia. Hmm I am delighted with the result.
Look! he's so cool!...okay..just hold on a minute...click! click! Hmmm I like this angle shot.
Hmmmm let me try to desaturate the colors and sharpen a little...hmmmm the image is just fine.
Okay Misalyn...enough! You need to rest and sleep. There's another 'action' later. Before you sleep, ask your visitors to go and check out the other participants of this fun meme, the
Camera Critters
hosted by Misty Dawn.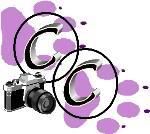 Okay guys, you heard (read) it right, go and visit .....and enjoy!!
Word of the day: bas is the arabic word for enough. Salaam to all! Keep smiling.